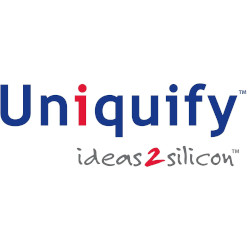 Agility provided a bridge loan to the company.
Uniquify provides leading edge SoC design and IP solutions. They offer a wide range of "ideas2silicon" services that span design specification, RTL, logic design/verification, physical implementation, and manufacturing operations. Perseus, their proprietary design management system allows us to deliver consistent design closure and reduced schedules on even the most complex SoC designs.
To learn more about the company, click here.