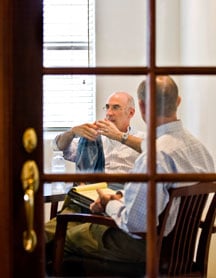 Agility Capital's Management Team brings a variety of skills and experience to the process of providing innovative debt financing products to emerging growth companies. The team's collective experience includes over 500 debt transactions including; short term working capital lines of credit, bridge financing, amortizing term loans and acquisition financing. The underlying philosophy is to provide customized debt solutions, without cumbersome financial covenants.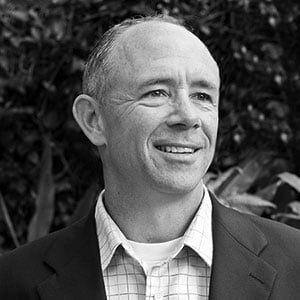 Jeff Carmody
Managing Director
phone: 805.568.0424
email: jeff@agilitycap.com
Jeff co-founded Agility Capital with one vision; provide the fastest and most flexible form of working capital to entrepreneurs. Jeff originates, structures, performs due diligence and manages credits in the Agility portfolio. His extensive background in venture debt financing originates through his years of experience at Sand Hill Capital and continues through his current managing role at Agility Capital, with over 150 debt successful financings under his watch. His favorite saying is "I'd rather give you a 'quick-No' rather than a 'long-Maybe'".
Jeff is a founding member of the Santa Barbara Angel Alliance and was a founding member of the Central Coast Chapter of the Tech Coast Angels, both southern California-based angel investment capital groups. He has been a member of the Board of Directors at the MIT Enterprise Forum of the Central Coast and has Chaired the Advisory Committee for the Technology Council for the Santa Barbara Region Chamber of Commerce. He has also been an active member of the Nominating Committee for the South Coast Business & Technology Awards Dinner, formerly a member of the Central Coast Venture Forum Steering Committee and is a panelist and judge at many business plan competitions.
He is a graduate of UCSB and is most proud of his accomplishments as a loving husband and father of two adult sons.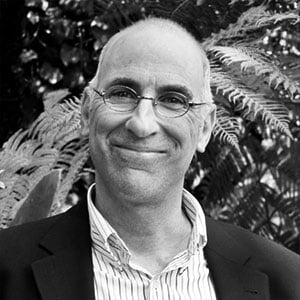 Daniel Corry
Managing Director
phone: 805.568.0425
email: daniel@agilitycap.com
Daniel co-founded Agility Capital in 1999. He has 25 years of experience providing structured debt products to emerging growth venture capital backed and small cap public companies. He has been involved with over 500 transactions. His favorite saying is "it's easy to say no, let's try to find a way to do the deal".
In 1996 he co-founded Sand Hill Capital, a leading Venture Debt provider located in Menlo Park, California. He served as a General Partner and was involved with all facets of the fund.
Prior to founding Sand Hill, Daniel spent 10 years with Silicon Valley Bank and Bank of the West in the Technology Lending Groups of both institutions. He was instrumental in the formation of the technology lending philosophy, and was directly involved in lending, underwriting, debt restructuring and warrant valuation.
Daniel has private company operating experience serving as the co-founder and CFO of Planetweather, an internet based weather site and as interim Chairman of Paraform Corporation, a digital software company. He played a key role in selling both of these companies.
He is a graduate of the University of California at Santa Barbara, an active member of the Commercial Finance Association, and with the help of his wife an organic Avocado farmer and Chicken rancher. He has three daughters.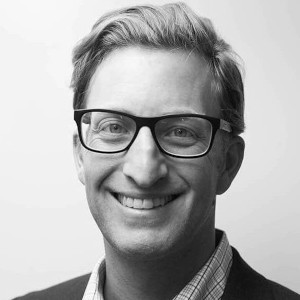 Mike Nicoletti
Advisor

email: mnicoletti@topmarkcapital.com
Mike Nicoletti is the founder and general partner of Top Mark Capital, an Agility Capital syndicate partner. Prior to founding Top Mark Capital, he campaigned double-handed offshore sailboats at the Oakcliff Sailing Center (now a US Sailing olympic training center). He and his double-handed partner culminated their campaign with a victory in the Marblehead to Halifax race in 2011. Before joining Oakcliff, Mr. Nicoletti was a Sr. Consultant at Net Result (acquired by Know-IT), a boutique technology strategy firm based in Stockholm, Sweden. There, Mr. Nicoletti advised large European telecom companies on post merger integration. He joined Net Result as a Consultant after graduating from Virginia Tech in 2005.
He founded Top Mark Capital in 2012 while pursuing an MBA at the Simon Business School at the University of Rochester, where he received the Ain scholarship for entrepreneurship. He graduated with honors and received the prestigious Dean's Leadership Award.
Mr. Nicoletti is passionate about emerging technology and is an active member of the startup ecosystem in San Diego, where he lives with his wife and daughters.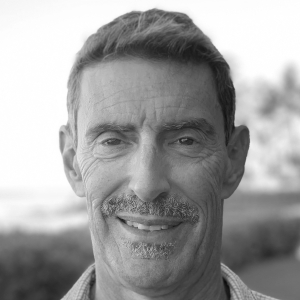 David Spaulding, Ph.D.
Advisor
email: dave@spauldingsciencegroup.com
David's interest in entrepreneurship began when he was recruited to form a product development group for cancer diagnostics at Dako Corporation, which culminated in the commercialization of over 100 products for cancer research and diagnosis. Dako subsequently was acquired by Agilent Technologies. He served as an executive in two life science startups: Stellar Biotechnologies, an NIH- and NSF-funded therapeutic vaccine platform company, and The Terosin Group, a UCSB spin-out that developed an anti-inflammatory marine natural product.
David's consultancy, Spaulding Science Group, provides executive recruiting and consulting services to life science and medical device companies. He is a founding member of the Santa Barbara Angel Alliance and an active angel investor. David is a regular contributor to the local start-up community, including UCSB's Technology Management Program, where he has served as a course Instructor, and as a mentor and judge for the TMP's annual New Venture Competition; as a mentor at the ImpactHub; and as a judge at StartUp Weekends.
David holds a BS degree in Aquatic Biology, and a PhD in Biology, both from the University of California, Santa Barbara.